Back when I made my posts about our 4th of July trip to California, I mentioned that Amanda and I came back to Colorado with just Addison, and left the big kids with Amanda's parents for about a week.
When Ivan brought the kids back here at the end of that week, I made sure to download all of the photos that he took while he had the kids (many of which he e-mailed or texted to us during the week anyhow, which is incredibly fun).  It took a while to sort through all of Ivan's photos in addition to my usual complement, but I'm now ready to write about the time that Adria and Austin spent with Amanda's parents in northern California…
The trip started with the drive home from Tahoe.  We said goodbye to the kids at the lake house…Amanda and I went to the Sacramento airport in the rental car, and Ivan and Dianne drove the kids back to their place.  The drive itself was already an adventure…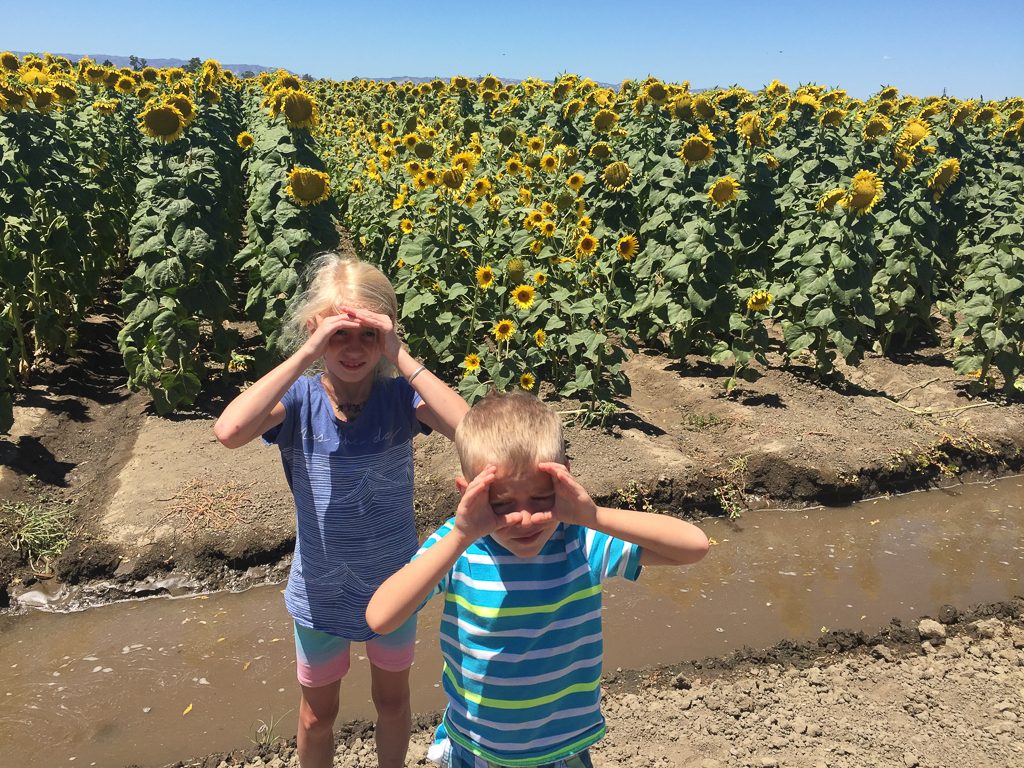 Amanda had actually signed the kids up for swimming lessons in Calistoga, as a starting point for something summery to do each day.  Ivan sent us pictures every morning.  It's a small town, so the kids frequently had private lessons, or classes of just 2 or 3.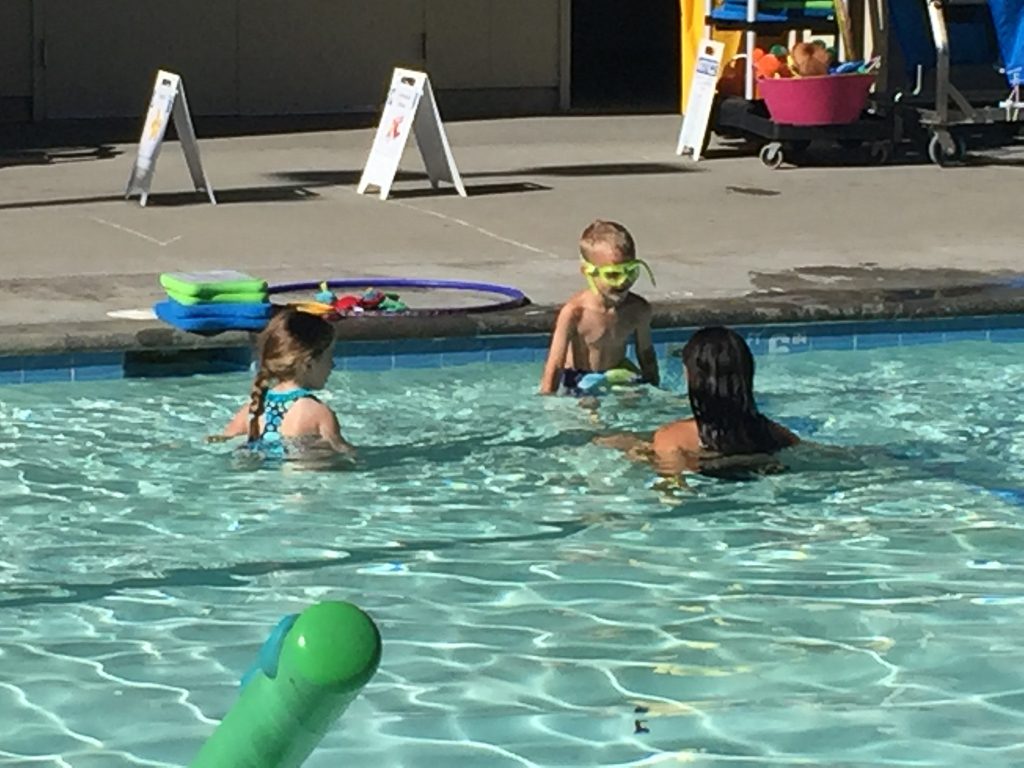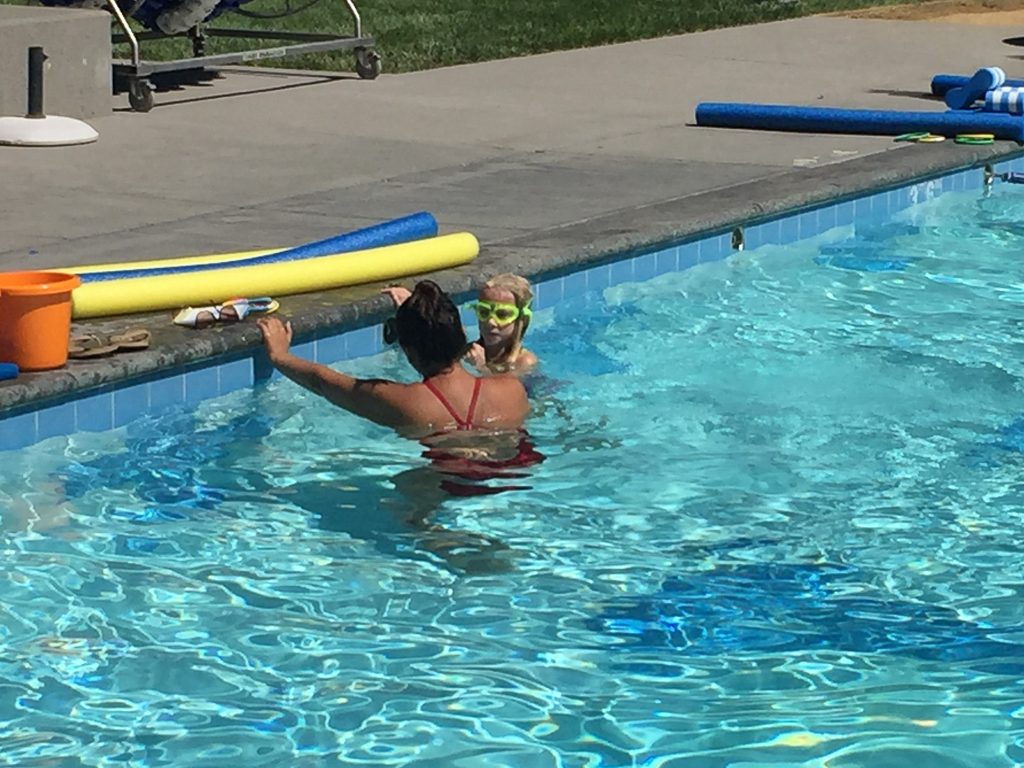 One running theme of the visit with Grandma and Campa was the kids' tendency to fall asleep in the afternoon after a hard morning of play (indeed, this has become a theme of the summer, but more on that later).  Here's an example of Adria putting herself to sleep during 'quiet time' one afternoon: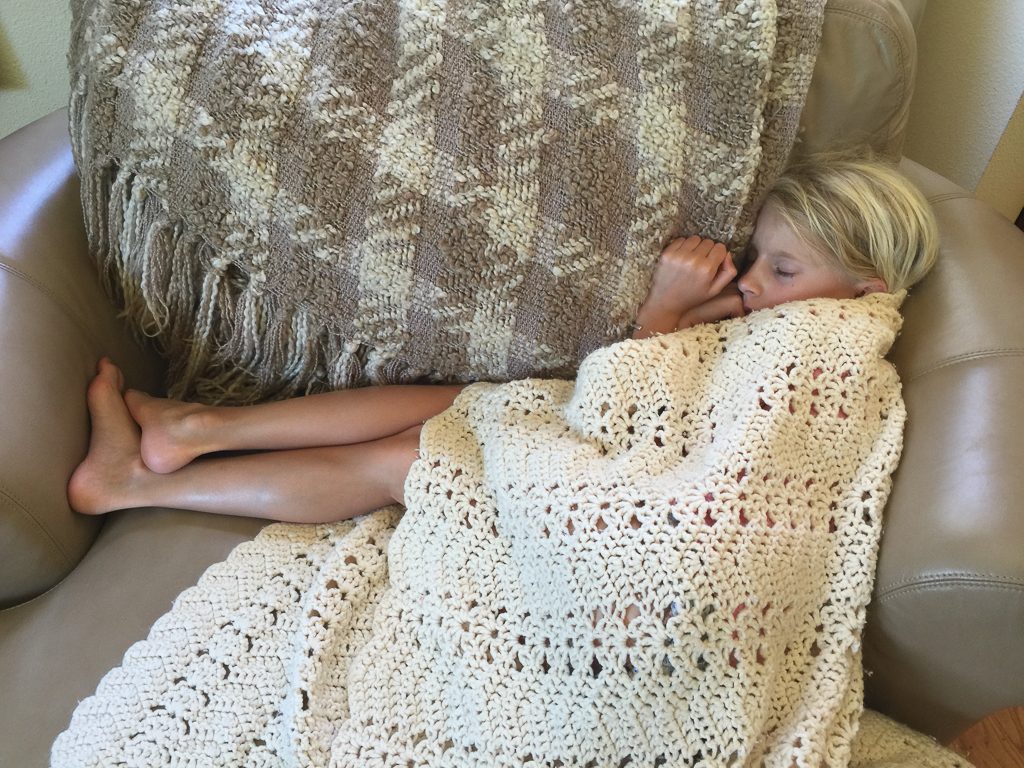 One afternoon they headed over to Santa Rosa, where they found a cool park to play in, and also a craft store to stock up on some art supplies for the rest of the week.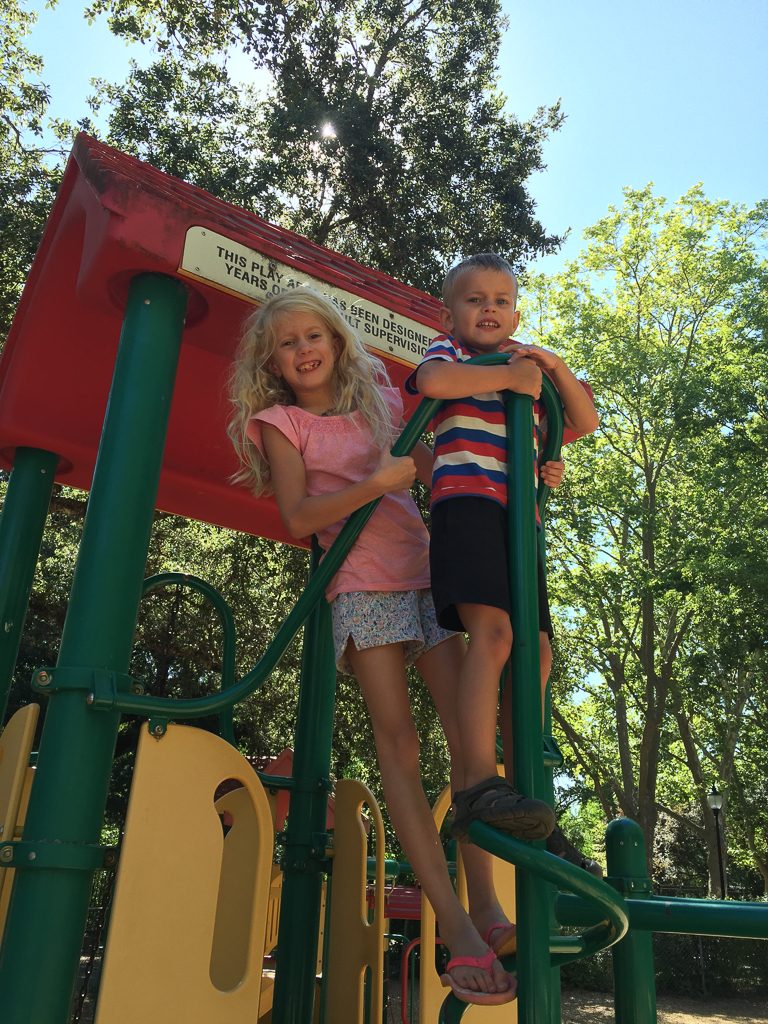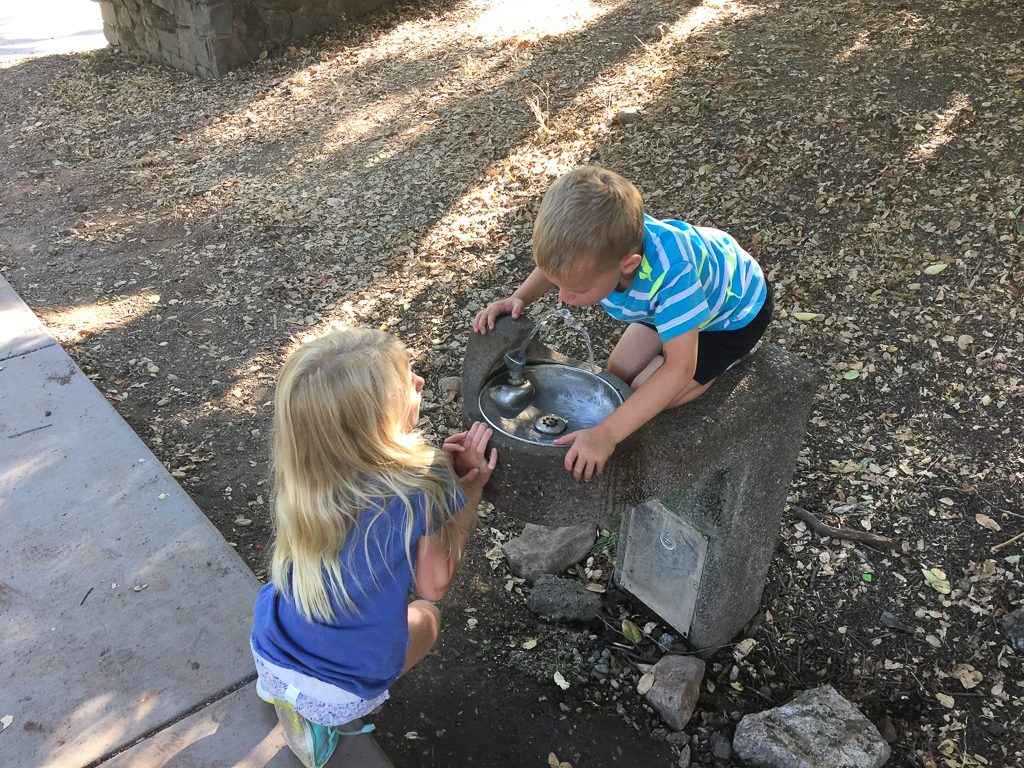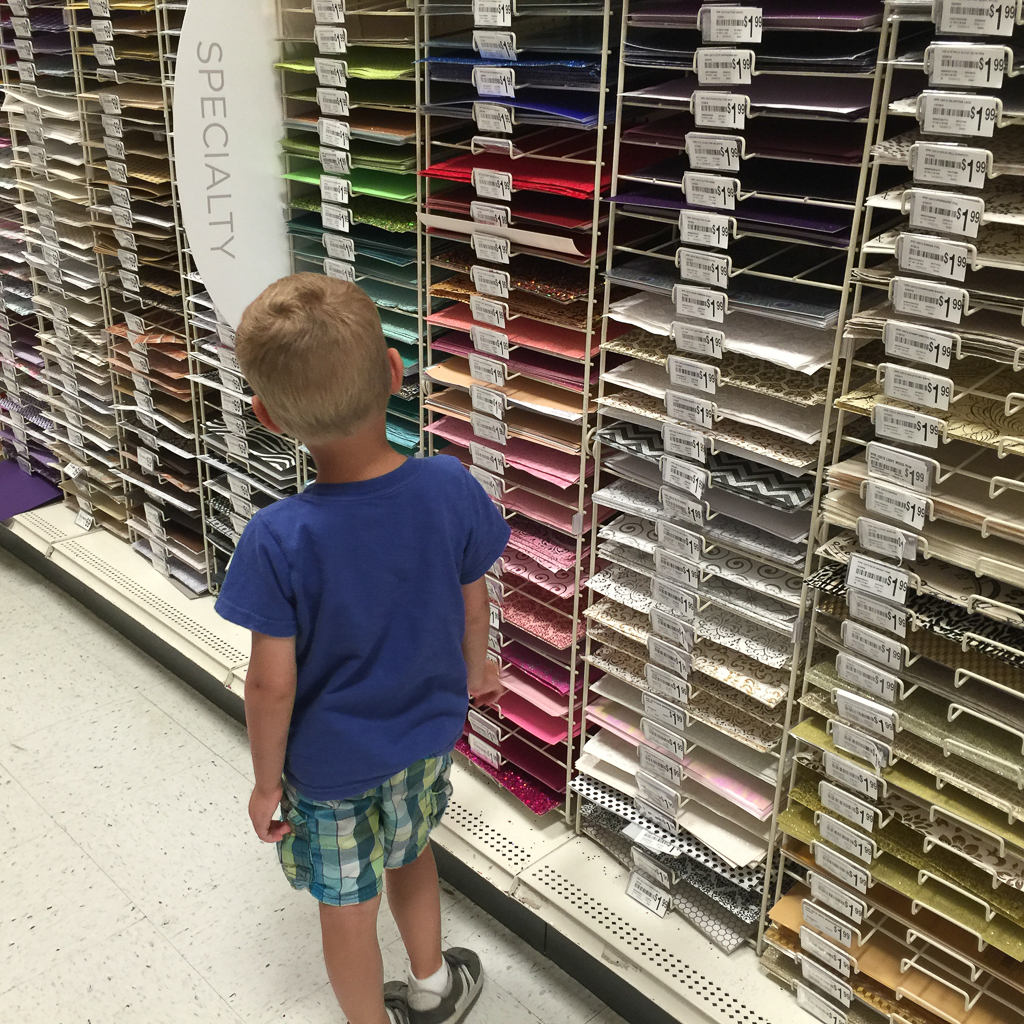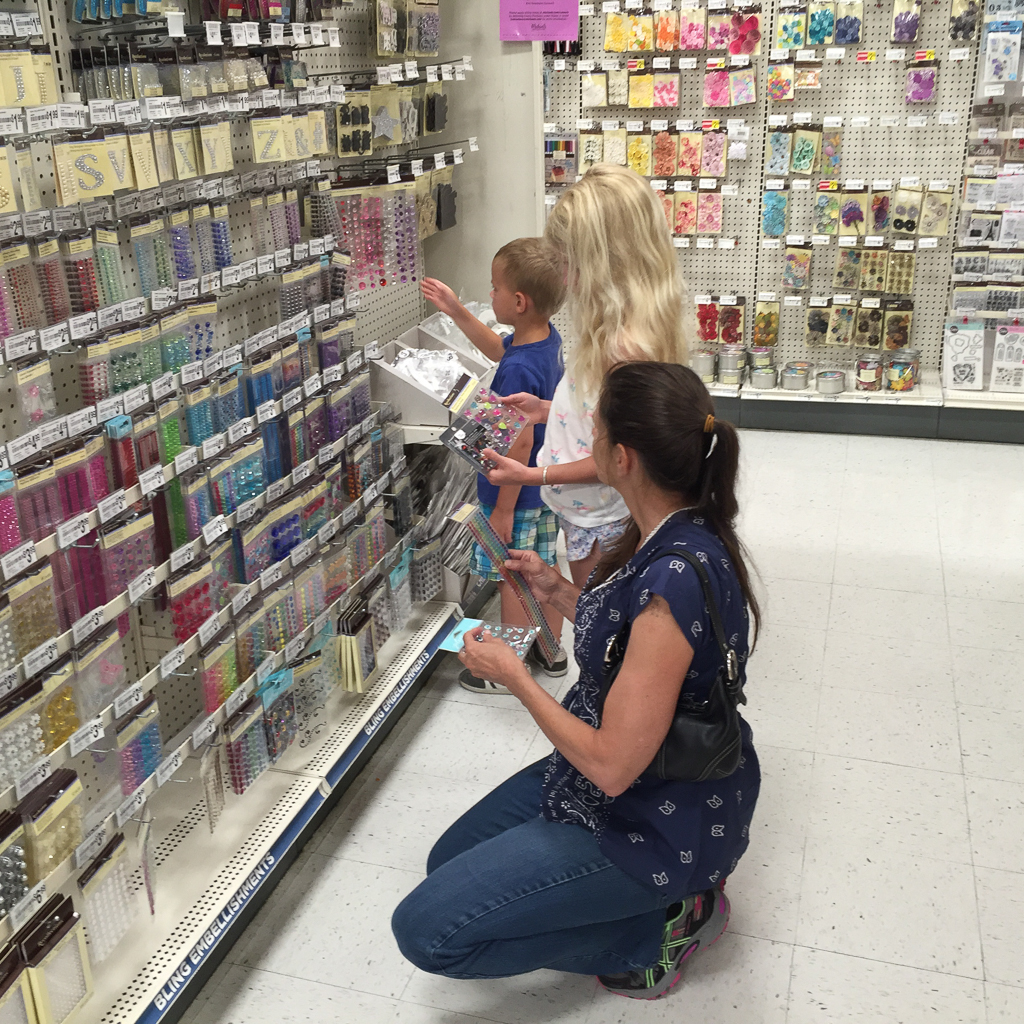 Naturally, there was plenty of down time at home, too.   Adria is still into the computer games, and Austin has gotten rather adept at Minecraft on the tablet lately.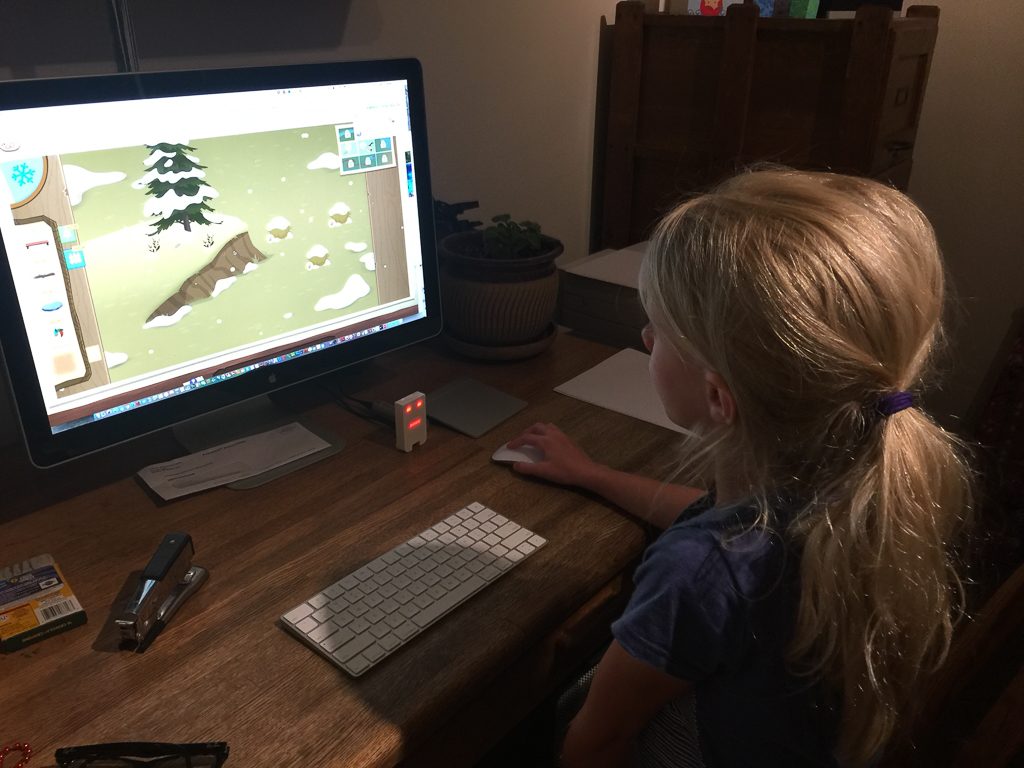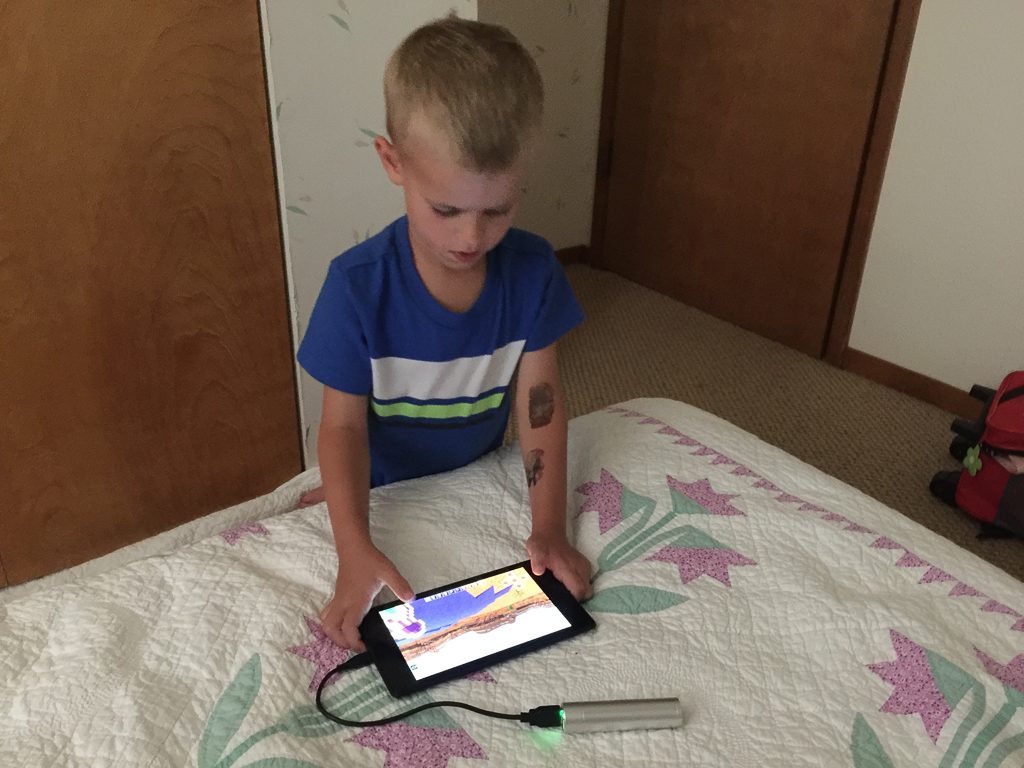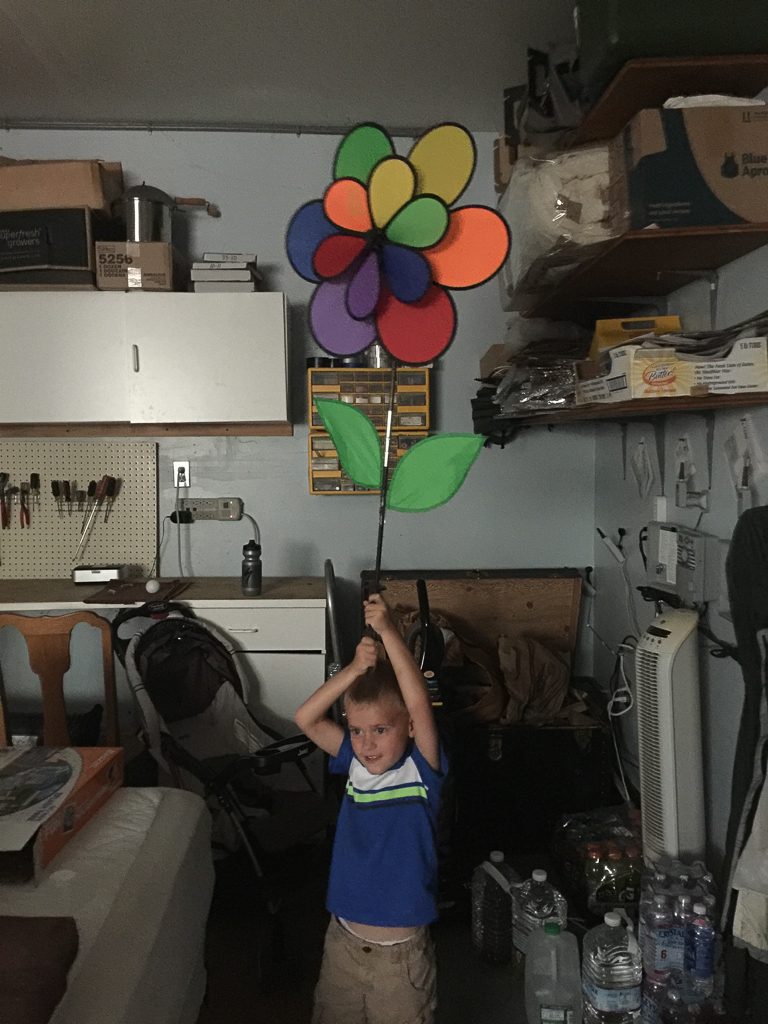 Near the end of the week (once swim lessons were over!), the crew took a trip to the Austin Creek State Recreational Area to see some giant redwoods.  This was interesting for a number of reasons.  First of all, obviously the redwoods are awesome and the kids had a ton of fun exploring the park.  But second, the kids did a lot of walking in what could reasonably be called a "hike" around the park.
The kids (especially Adria) continue to tell us that they want to go hiking, but based on their performance in malls, zoos, botanical gardens, etc…we remain skeptical.  There are three kids and only two of us.  Addison is pushing 25 lbs by now, and clearly still needs to be carried for any kind of significant distance.  At over 37 lbs, Austin is a very heavy pack, and string-bean Adria is not practical to carry in any meaningful way at almost 50 lbs.  All of which is to say…the big kids have to be able to walk.  If we get 2 miles into a loop and one or both of them poop out…we could really be in trouble.  So when they beg us to go hiking, we take it under advisement…but Campa reported that the kids did quite well on their little hike, so that is very encouraging.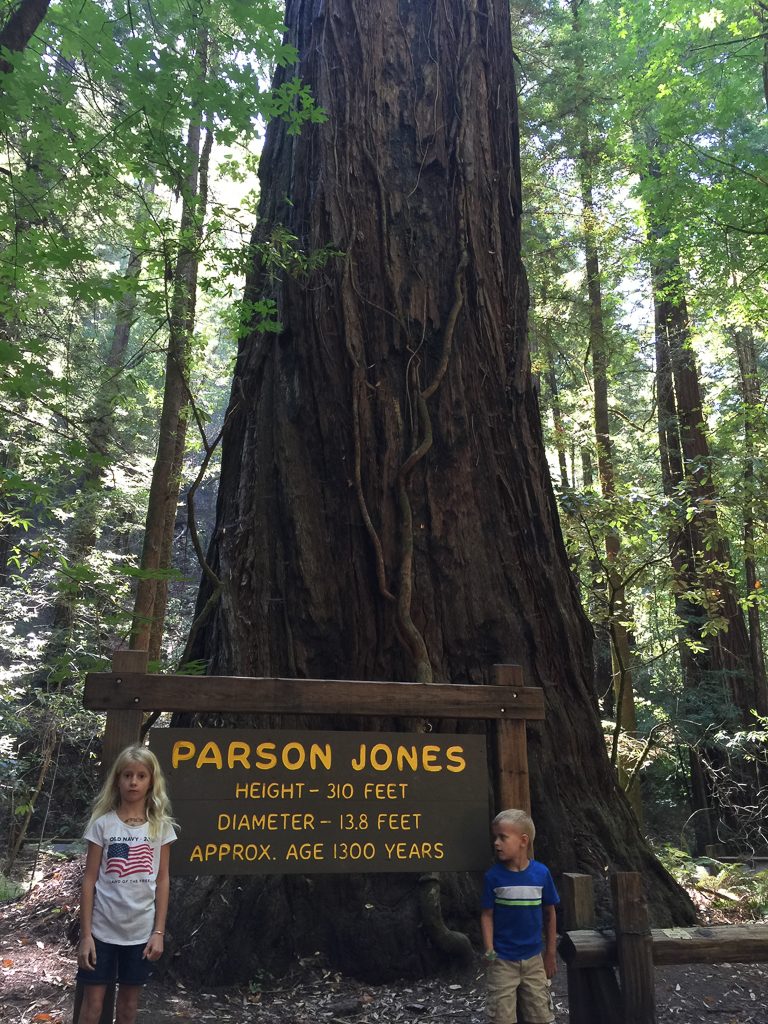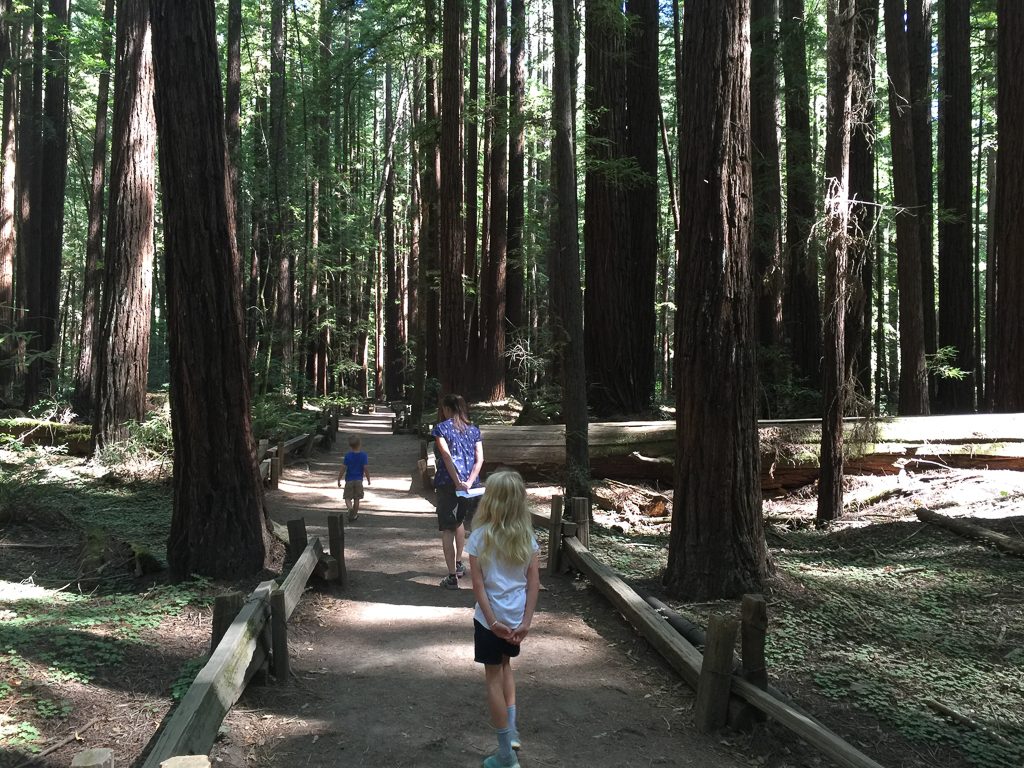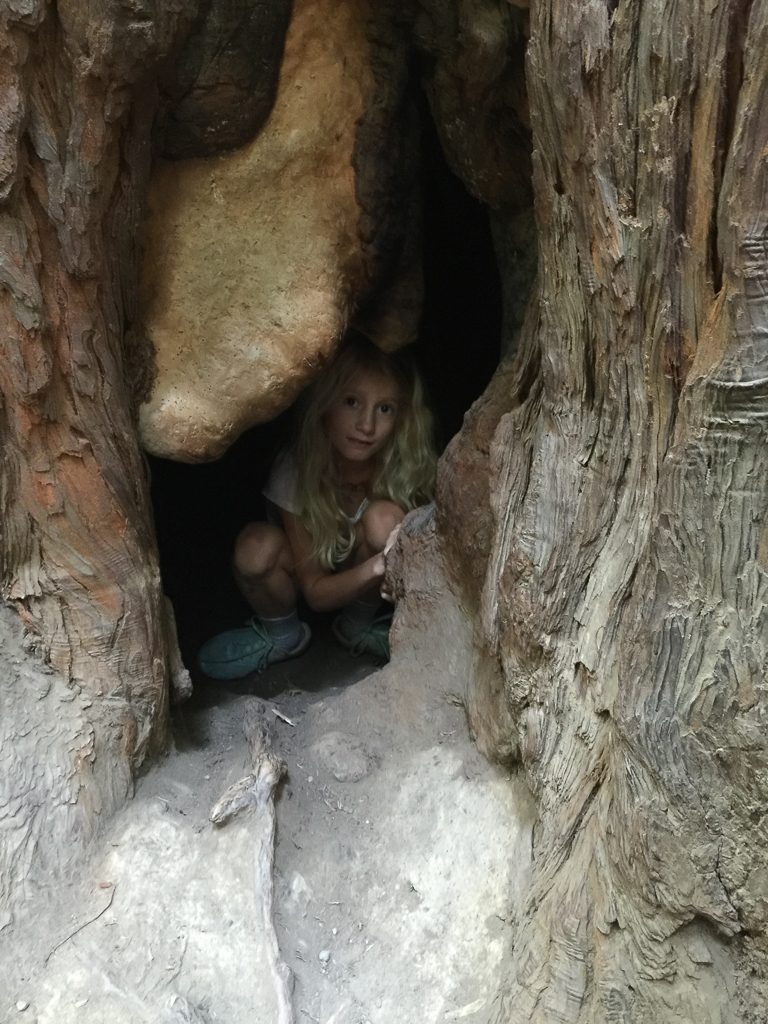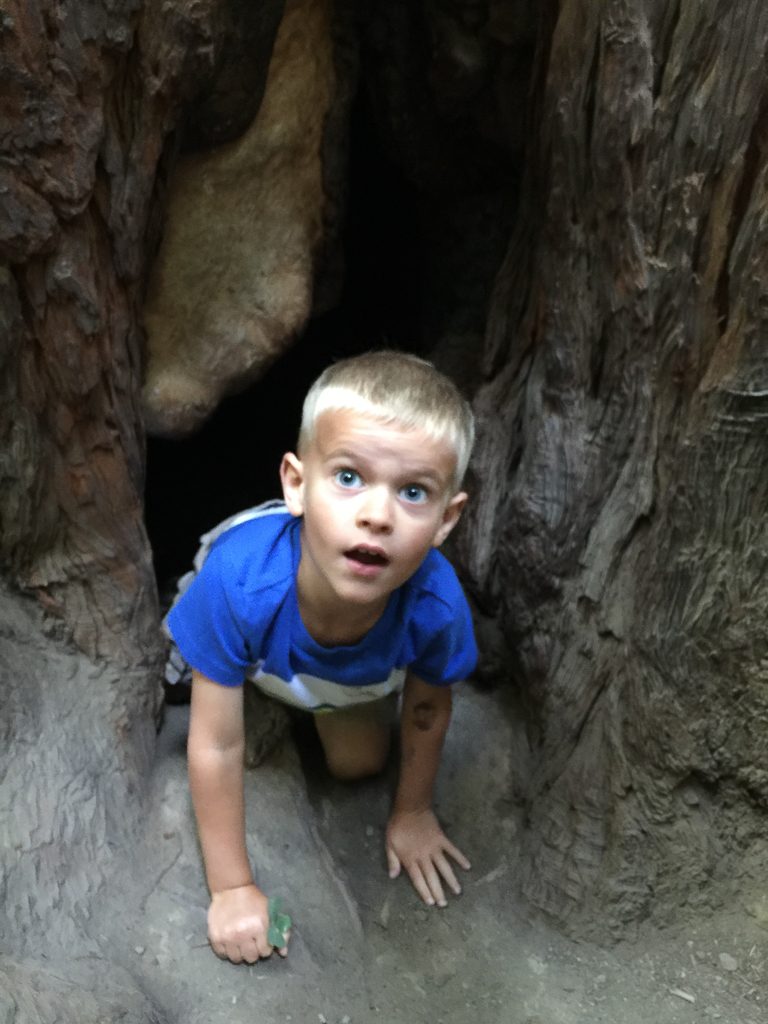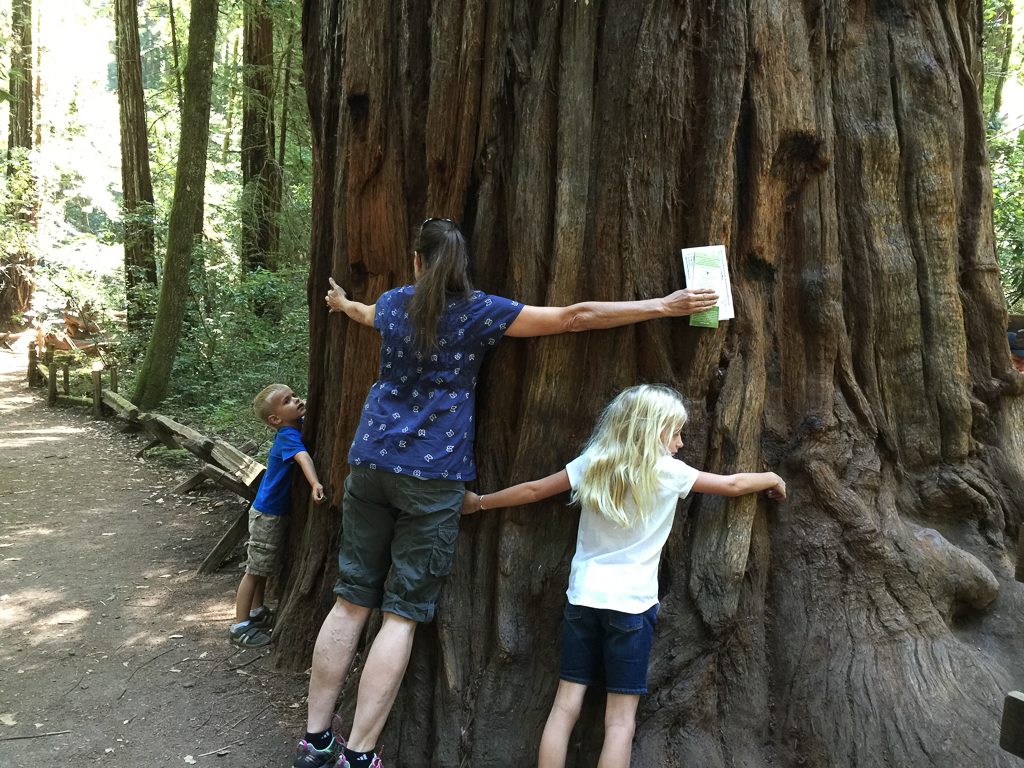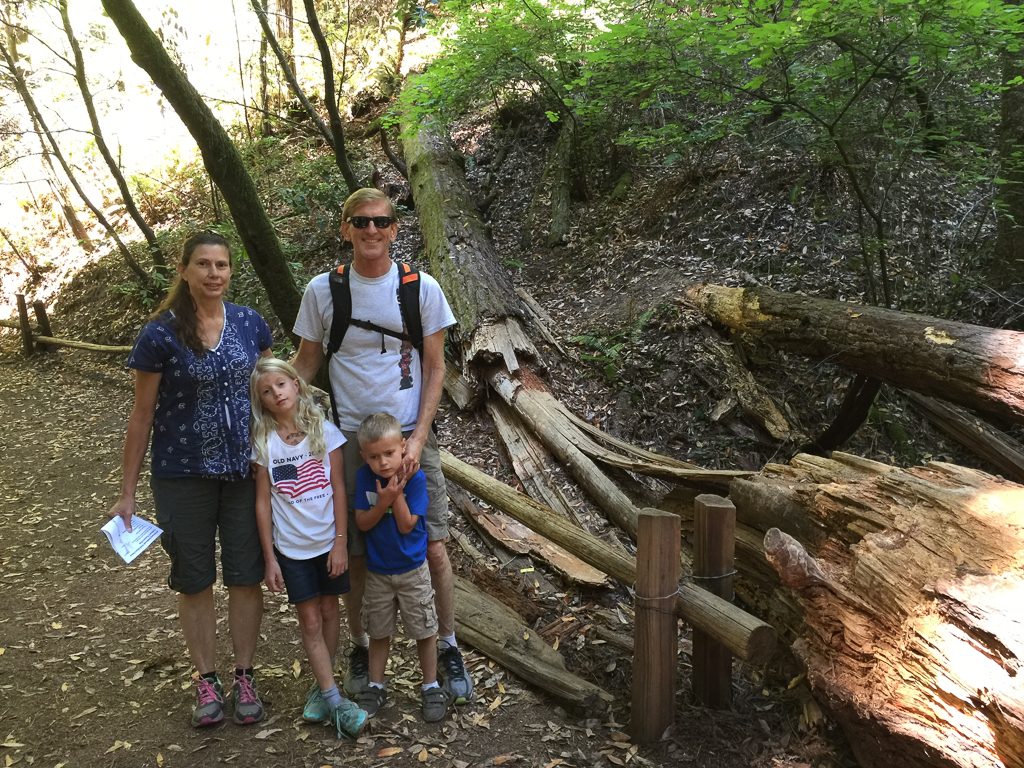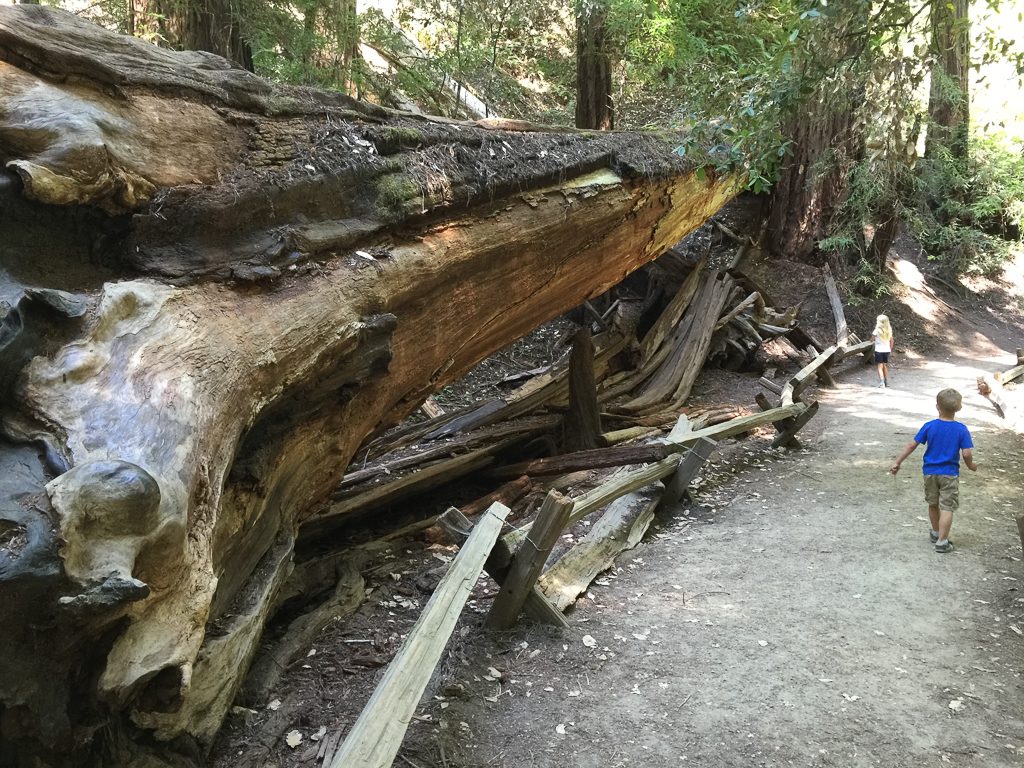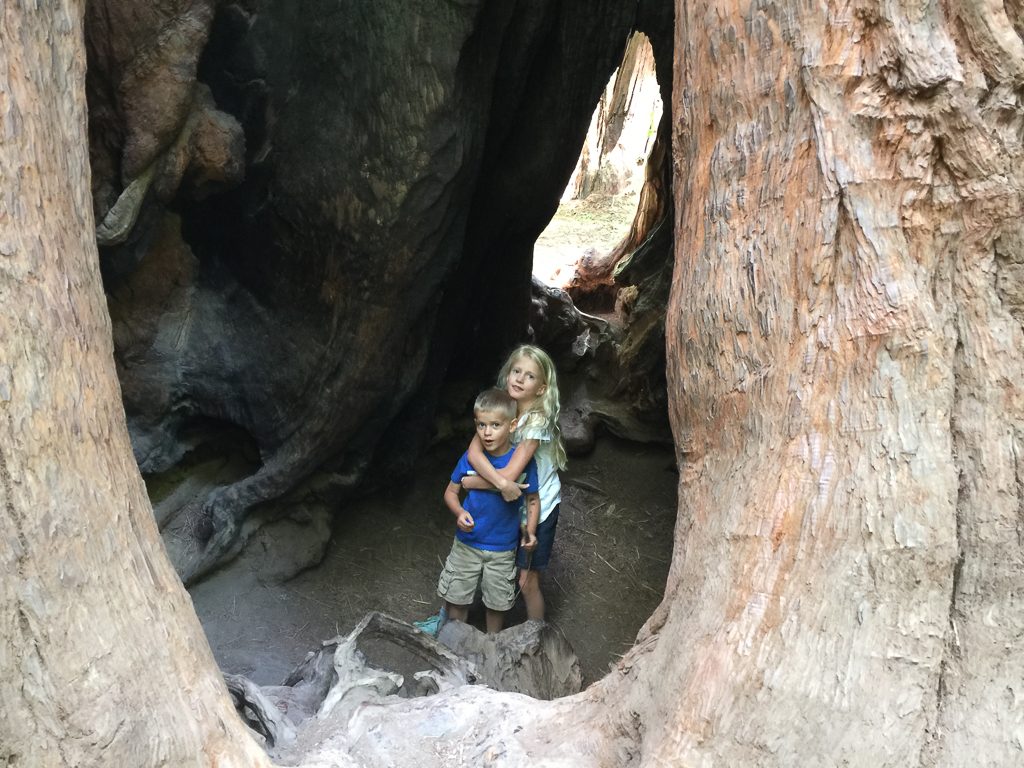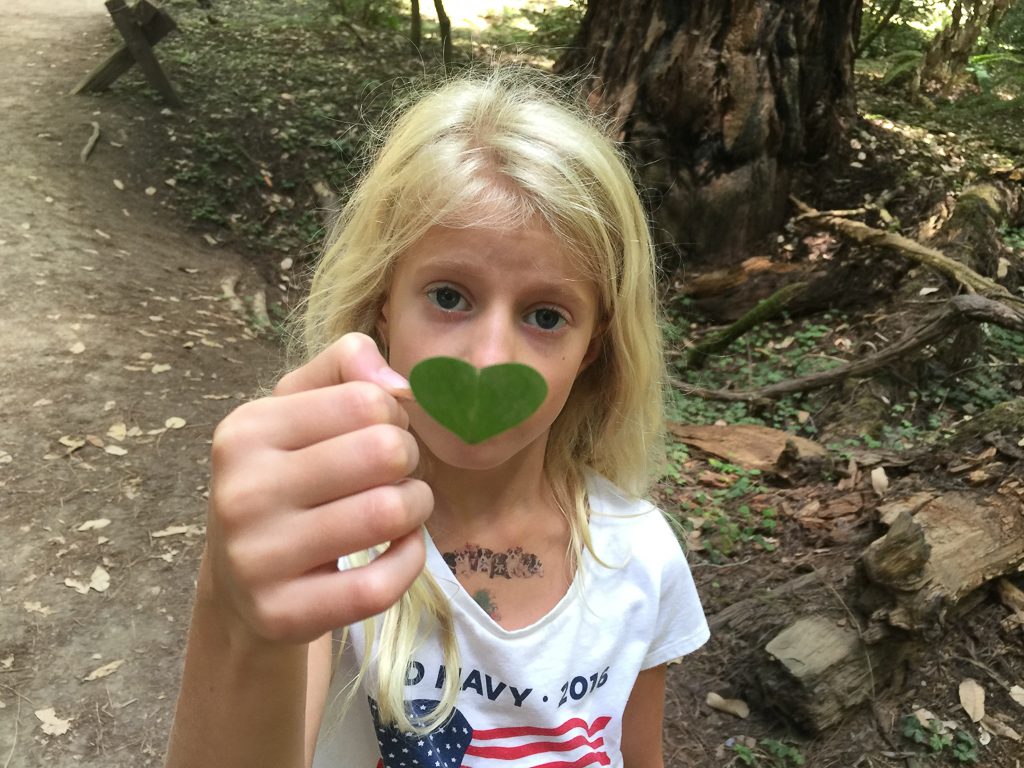 Eventually, it was time to come home.  After a week in California with us there, and then another week with the grandparents, the kids acted ready to be back.  Ivan seemed nervous to travel alone with the kids, which we found amusing.  It's not easy to travel with small kids, but at this point our expectations are so low — and our maximum level of difficulty so high — that a 2-hour flight with just Adria and Austin seems perfectly natural and easy to us.  Anyhow, Ivan and the kids did just fine.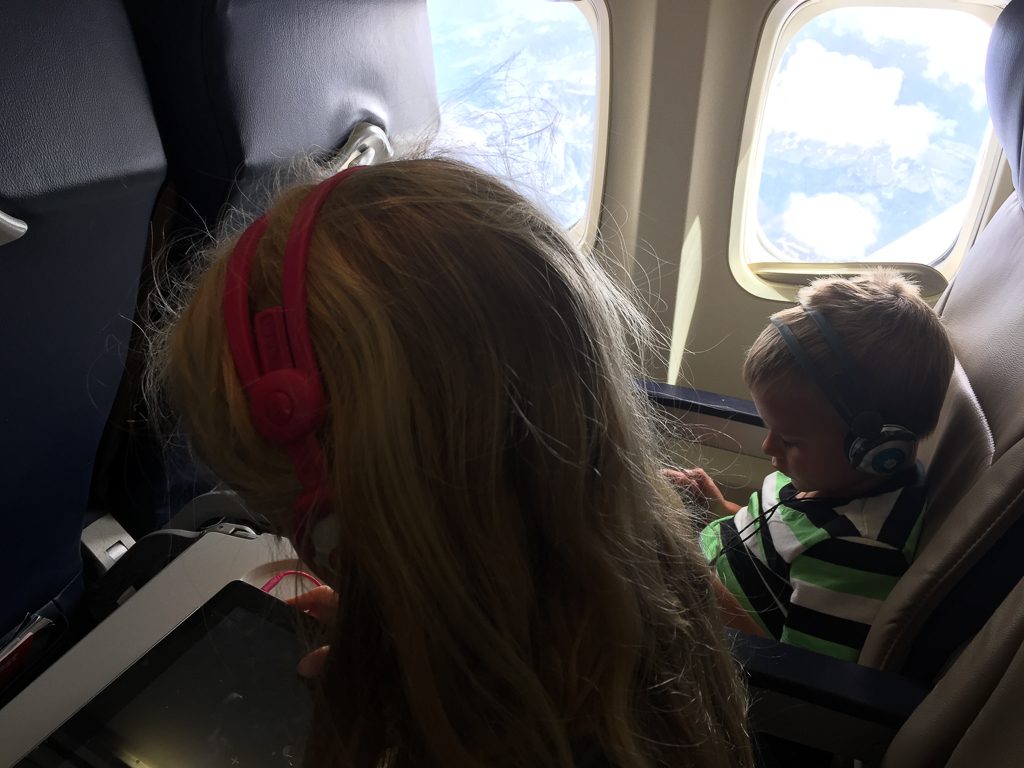 And the kids were happy to be home!  Ivan stayed through the weekend before flying further east to visit Amanda's brother.  While he was here, the kids delighted in showing him all of their stuff…particularly the playroom down in the basement.  We always love having an extra grandparent or two in the house…it's amazing how much easier it makes things like cooking dinner, to have an extra adult running interference while we cook or clean, etc.
But eventually, Ivan had to leave…and it was back to the routine –such as it is for these kids during the summer.  And, it was only two weeks between the end of this grandparent visit and the start of the next!  But more on their visit with my parents, next. smile