Yep, I got a new camera! bigsmile
The flash on the trusty Powershot S110 died back in mid-July of 2015…I have been using it without a flash for 14 months, so naturally I have been getting twitchy for a replacement for a while now.  I was keeping an eye on the new(ish) Canon G9X, the moral successor to the S110 line, and then two things happened last week: First, the built-in lens covers on the S110 stopped opening and closing by themselves…I had to flick them with my finger to un-stick them.  And then, when I mentioned this to Amanda, she said something like, "I've been telling you to get a new one for forever now…"
Well, if you are going to twist my arm like that… cool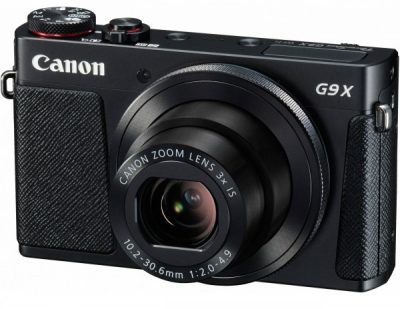 And really, it is very much like the trusty old S100 and S110 cameras, because I loved those devices.  This one is a hair thicker and has a much bigger lens and sensor (20MP).  It has fewer buttons but a more responsive touch screen, and some pretty slick advanced features (customized menus, automatic ND filter, face detection, image stabilization, etc).  I'm having fun learning about it.
I updated my trusty camera model chart: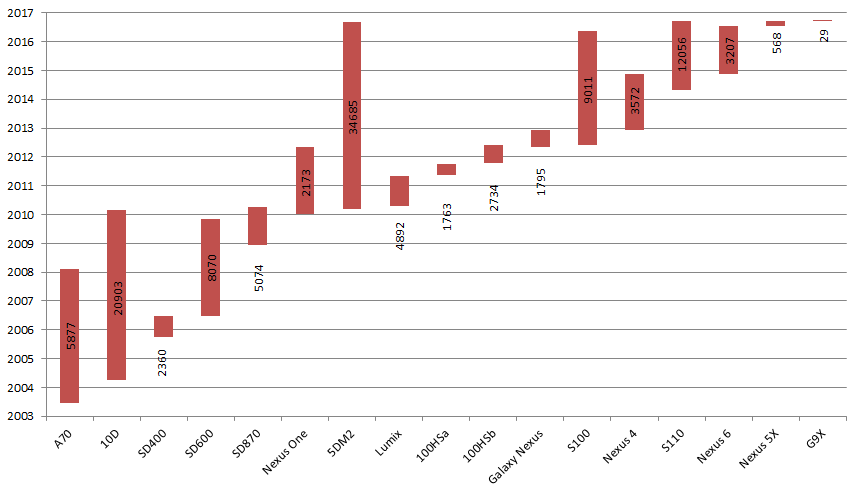 A lot of cameras actually reach near the top of the chart.  The 5DM2 DSLR is going strong, and has taken more pictures than any other camera by far.  I expect that one to last another decade.  My phone (Nexus 5X) and Amanda's phone (Nexus 6) continue to make pictures, as do both the S100 and S110 (backup camera, rugged environments, loaned to the kids, etc).  And of course the new G9X is current, with a whopping 29 images so far. smile
The S110 had a good run.  The S100's bar is taller, but only because it sees occasional use…in practice, I took 3000 more pictures on the later model.
So now we expect some great kid pictures out of you and your 1″ sensor, Powershot G9X.  Like, for example, a shot of Adria and Austin reading together in near darkness.